Dallas Therapy Collective
Temara Holt, Ph.D.
(She/Her)
Licensed Psychological Associate
Psychotherapy with adults
$175/55-minute individual; $200 90-minute couples, Out-Of-Network Provider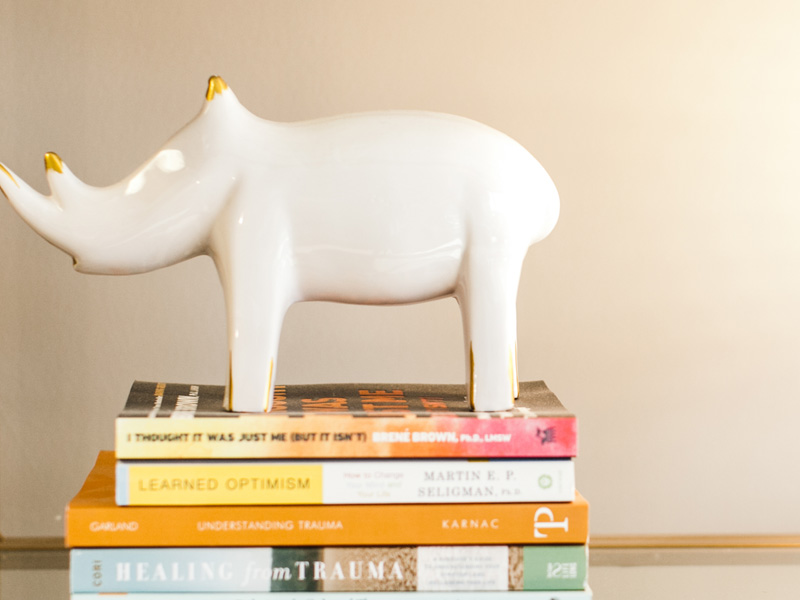 Spiritual Abuse
Counseling
Does this sound like you?

Trauma has a way of taking over every aspect of your life, from your day-to-day interactions with others to the quiet moments alone.
Maybe it creeps up in your love life and tells you that you are broken and unworthy of a healthy love. Perhaps it has gotten in the way of your parenting or work and feels like a ton of bricks in a backpack that you can't seem to put down. Either way, trauma wounds – like grief, anxiety, and depression –  get in the way of living your life at its fullest potential. They cloud your values and impact your access to peace, pleasure, and a pain-free life.
You've been carrying these bricks for so long, they feel like a weight impossible to lose, but here you are trusting yourself, trusting that releasing one brick at a time, you will find your way back.
Can Therapy Help?


It can be daunting and overwhelming to think about unpacking our pain and reliving our most vulnerable moments in life. Therapy can be a light to guide your through healing from the darkest days. It serves as a helping hand in unpacking that backpack to lighten your load, allowing you to regain a sense of self and reclaim your mind, body, and most intimate beliefs.
When you lean into the process of healing, you begin to trust yourself again, push past your avoidance and maladaptive coping skills, and look forward to a life worth living, trauma free.
This journey to healing isn't easy, but it is worth it.
How I can help…

Our identities impact every aspect of our lives, so my intersectional approach dives into how cultural diversity, gender and sexuality, and family values have shown up in our relationships and lived experiences. I approach therapy from a collaborative lens, challenging the roles of power and dominant narratives on our functioning and interpersonal relationships. You are the expert of your story, and together we will rewrite your narrative, mending your relationships with self and others.
This process involves learning to trust yourself again, recognizing the strength of your voice, and reclaiming pleasure in all aspects of your life. I value vulnerability and honesty when working with clients and believe that a collaborative approach to therapy is a great recipe for success.
Through humor and humanity, I will show up as my full self, holding your hand and guiding you back to yourself and to the ones you love. Together we will celebrate each moment in your healing journey, learning what resiliency feels like in our bodies, and giving ourselves permission to experience a life where the backpack is no longer unbearable.
When I'm not at work…

You can find me in my kitchen crafting new recipes inspired from my beloved hometown of New Orleans, recording episodes for my podcast that explores the intersections of mental and sexual health, or at the dog park with my human standard poodle, St. Claude.
Credentials
Ph.D. in Counseling Psychology, University of Houston (expected summer 2022)
M.Ed. in Counseling, University of Houston (2019)
M.A. in Women's Health, Suffolk University (2012)
B.A. in Women and Gender Studies, Carleton College (2009)
Licensed Psychological Associate (Texas)
My Full Specialties Include:
Anxiety
Depression
Equity and social justice issues
Relationship concerns
Body image/disordered eating concerns
Relationship and sexual violence
Spiritual identity and spiritual abuse
Trauma recovery
Sexual identity
Gender identity
Family of origin issues
Self-compassion
High Sensitivity
Clinicians in training
Thank you for reaching out!
Thank you for reaching out!