Dallas Therapy Collective
Robyn Webster, M.S., LPC
(She/Her)
Licensed Professional Counselor
Psychotherapy with adults
$150/50-minute session, BCBS PPO, Baylor Scott & White, Cigna/Evernorth, Out of Network Provider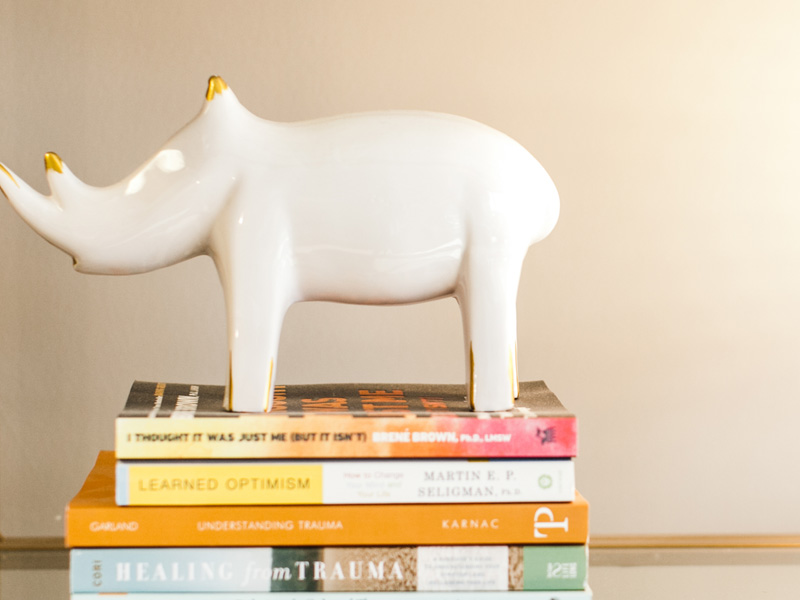 Does this sound like you?

You've gotten to a place where you don't quite know who you are anymore. Life seems to be going on auto-pilot and you can't seem to catch your footing. You discover you are not finding joy in the things you once did, and wonder if you can ever get back to a place where you can. The excessive worry, the pain you are in, and the difficulty making decisions has you stuck.
You have always been a person that prides themselves on being the rock or the backbone of the family, and now you are feeling like you don't measure up.  Your mind is constantly circulating a broken record of "I can't feel that, it is not safe" or "I can't let anyone it, I don't want to be a burden". You might even find yourself looking up articles on "Why do I feel so numb?" or "How do I know what I am feeling?".
It might be that you have discovered more about your own identity, but fear letting others in your life know. You think to yourself "I can't let anyone SEE me, it is not safe" or "Others will disown me if they really knew who I am inside".
The fear of losing others in your life is hindering you from being who you genuinely want to be. You have read hundreds of online forums, blog posts from others you relate to, and joined all of the online groups you could find – but it is just not cutting it anymore. You are still feeling like you need more of a connection with someone while processing your pain.
Can Therapy Help?

Vulnerability, in any area or time point of your life, is hard. Opening up yourself to someone and opening up those drawers to your stored pain is an incredibly scary thing to do. I have had many individuals ask me "Why would I ever want to feel the pain?". I often challenge them by asking what might actually be more painful – fighting to stuff the pain down for years or finally allowing yourself to feel it and process it.
Hope can seem like such an evasive feeling when everything around you feels as though it is crumbling. Hope is bred out of courage. Just researching therapists and taking the step to get help is courageous. Imagine what you would be able to achieve if you allowed yourself to be seen and heard.
How I can help…

My goal is to sit with you and help you gain more insight into what is feeding the pain in your life. My aim is to help create an environment where you feel safe and secure enough to start to open up those drawers you've kept shut for all these years. You are the expert on your own experience, and my role is to offer insight and tools for meaningful change in your life.
I work best with clients who are open to sitting with their emotions. Those that may not have the experience identifying what they are feeling or what might be underneath it. Clients who feel like they have told their story over and over again, but are open to looking into areas that might be playing a role in where they are currently.
Rather than giving advice, despite being often solicited, I will offer potential alternate viewpoints. My intention is to foster a therapeutic relationship where you find it safe to explore options for yourself, and to gain confidence in your own decision-making process.
I am a firm believer that humor can be therapeutic, and do not shy away from it in therapy. Humor can help bridge the gap between negative emotions and the joy you want to experience more. Laughter reminds you that you deserve to feel happy.
When I'm not at work…

I am typically finding an excuse to go to a bookstore to roam around aimlessly for hours, listening to a podcast, playing tennis, or at the dog park with my Maltipoo.
Credentials
Licensed Professional Counselor (Texas)
Master of Science in Counseling – Clinical Mental Health, University of Arkansas
Bachelor of Science in Education Recreation, University of Arkansas
My Full Specialties Include:
Anxiety
Depression
Marginalization due to cultural identities
Identity exploration
LGBT identity
Substance use/addiction
Existential concerns
Life transitions (career, family, etc.)
Personal growth
Grief
Family pain
Sexual trauma
Infertility
Thank you for reaching out!
Thank you for reaching out!