Dallas Therapy Collective
Susan Talmage, Ph.D.
Licensed Psychologist
Psychotherapy with adults
$175/50-minute session
Susan takes BCBS PPO, Aetna, Cigna, Medicare, and Scott & White. She is also an out of network provider, meaning she will give you forms for you to self-file your insurance if your plan covers out of network services.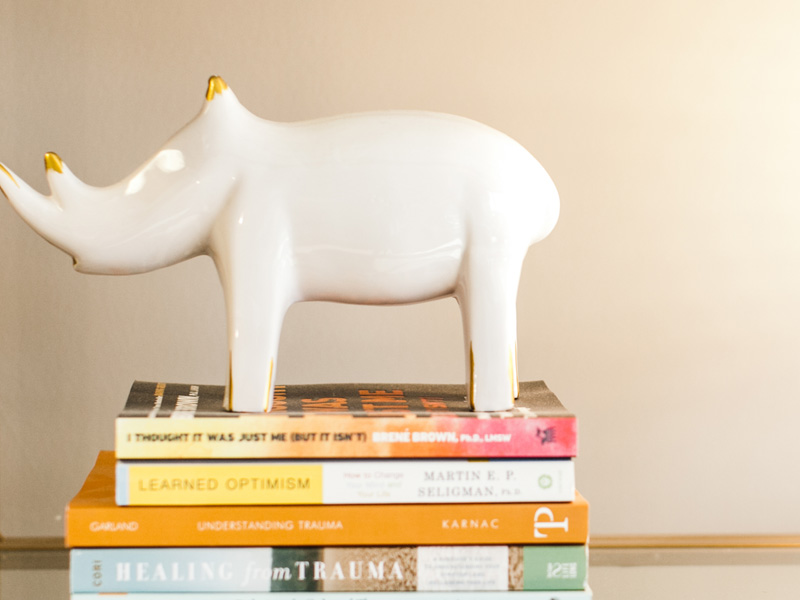 Looking for the right fit?

Are you looking for a therapist where you can feel safe and secure? How about a therapist who genuinely accepts all parts of you without judgement? Do you want a therapist who compassionately understands your negative emotions – pain, guilt, or shame – and acts as your steady and trusting guide in helping you develop a more accepting and authentic version of yourself? I strongly believe that a good therapist must possess these qualities and more to assist you in growing emotionally stronger and more resilient in the face of personal challenges and stress that you may encounter. Regardless of your personal circumstances for seeking counseling, you will be treated with the upmost respect, consideration and attention. I enjoy working with adults from all backgrounds and walks of life who are seeking therapy for everything from normal life transitions and relationship issues to struggling with depression, anxiety, trauma, and other painful life experiences.
My expertise includes the following:
mood disturbances such as depression and anxiety
the impact of past trauma on current functioning
relationship problems and/or situational issues related to work and family
addictive behaviors
confused thinking, difficulties with focus or concentration
shaky self-esteem
Additional specialty: older adults

Are you feeling lost or confused in the midst of your life transitions? Kids have flown out of the nest, you're nearing the end of your career and looking forward to retirement, but you're not quite sure how to feel about it. Perhaps you've dedicated your adult years to raising your family and you're not quite sure who you are now that you're not living in your car transporting kids from event to event. You are starting to think about things like "did I do what I wanted to do in this life? Does my life reflect my values? Am I dealing with the losses I've experienced over the years? Am I managing my health concerns and those of my loved ones? How am I set financially for retirement? Do I sometimes feel my "real self" got lost in the shuffle of meeting family and career expectations over several decades?  How do I want to spend the next several years?
Do you wonder about your changing role with your adult children and grandchildren, and how you "fit in?" –  you may feel exhausted by the daily demands they place on you, or if they live far away, you may be missing them and experiencing acute loneliness. 
These questions can lead to self-doubt and apprehension for all of us. I am a seasoned psychologist in the midst of the aging process myself, and I too have struggled with letting go of the "status quo" and building new ways to find purpose and meaning. It has been a scary and exciting time. I thought at my age I should have everything figured out, but I soon realized that every stage of life involves uncertainty and confusion. I recently transitioned from a life-long career path into a different setting. I feel the weight of wanting my life to matter and wanting to leave my mark on the world while having the freedom to find new paths to explore.
As a professional psychologist I offer counseling for the aging population. I am committed to helping aging adults and the elderly find new visions for living during this remarkable time in life. I will listen compassionately as you share about your past- your regrets and your wins- and help you determine ways you stayed true to yourself and ways in which you may have lost or hidden parts of your true identity. I'll learn about your dreams, your goals, and your vision for the future and help you figure out how to move in that direction.
It is ironic that our culture often sees older adults as "irrelevant" when in fact we have more to offer today than at any other stage in our lives- wisdom, experience, compassion, and a greater capacity for happiness and self-acceptance, which are hallmark qualities of older adults.
If you need a jump start to find your vision for the future, I "get it," and I am happy to offer guidance and support.
About Susan…

Dr. Talmage is a long-standing psychologist who was awarded her advanced psychology degrees from Southern Methodist University in 1987-1989. She has remained a licensed psychologist in good standing with The Texas State Board of Examiners of Psychologists since 1991.
Dr. Talmage has over 30 years professional experience helping others in a variety of settings. Being human is tricky business and there are some life experiences and stressors that can hamper one's creativity, enthusiasm, and joy for life. You will find Dr. Talmage to be a talented therapist who combines her expertise with compassion and acceptance.
When I'm not at work…

Outside of office hours Dr. Talmage is often involved in community outreach with her Certified Therapy Dog, "Ruby" and Ruby's little buddy "Tully". Ruby loves spending time listening to children read at the library, and she enjoys her "stress-relief" visits to college students preparing for final exams. She also regularly visits the memory unit at a senior living facility where she  enjoys hopping on the bed for a special cuddle.
Credentials
Ph.D. in Psychology, Southern Methodist University
Licensed Psychologist (Texas)
My Full Specialties Include:
Anxiety
Depression
Identity exploration
Counseling for elderly clients
Life transitions (career, family, etc.)
Personal growth
Grief
Family issues
Sexual trauma
Counseling for older adults
Contact Susan for a free 20 minute consultation

Thank you for reaching out!
Thank you for reaching out!