Dallas Therapy Collective
Amy Mozingo, M.A., LPC
(She/Her)
Licensed Professional Counselor
Psychotherapy with adults
$175/55-minute session, BCBS, Cigna/Evernorth, Baylor Scott & White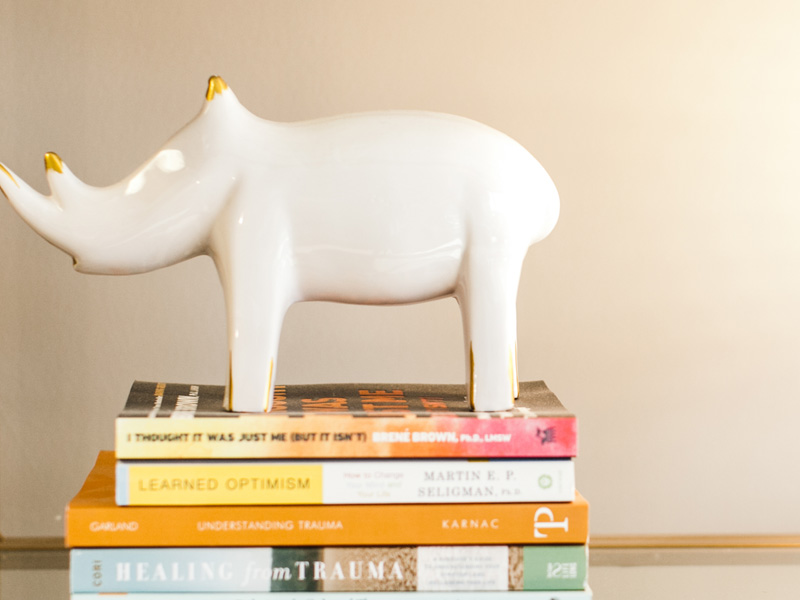 Spiritual Abuse
Counseling
Does this sound like you?

We live in a world full of stress, pressure, and conflict. How are you holding up? Chances are that you had a lot on your plate even before words like "pandemic" and "social distance" became a regular part of our collective vocabularies. And now? You might be doing your best just to hang on every day.
Maybe you've been thinking that isolation has been a blessing. But deep down you're also wondering if it might be a curse. Your carefully crafted walls have done well to protect you from the pain of relationships – What if they knew what I know? – but being alone hasn't saved you from anxiety or the pain of loneliness.
Maybe isolation isn't the solution. Or the problem. Maybe you've had relationships that have left you feeling helpless, worthless, or even angry. Are you not sure who you can trust? You've been hurt before. Maybe it just seems safer to not trust anyone. Even – or especially – yourself?
When was the last time you felt peace? Or – dare I say it – JOY ?
Does this sound familiar?
You feel exhausted but have trouble sleeping. Maybe you wake up in the middle of the night with your mind racing, or you can't fall asleep at all. Do you sometimes wish you had an "off" button for your brain?
Are these thoughts running through your head…?
"Is it my fault? What could I have done differently? Why does this always happen to me?"
"Why does life seem so much easier for everyone else? Is it even possible for me to find love and live a peaceful, happy life?"
"What's the point?"
You're looking for hope. You're tired of being tired. You know there must be a way out of pain and back to joy.
You are not alone.
What if you had a place to go where you didn't have to feel so exhausted – a place where you could rest? What if you could feel SEEN and not judged?
You can. It doesn't have to be this way.
You may have forgotten how to take care of the one person who matters most in the world – you.
Asking for help is the first step in the journey back to you. If you commit to the journey, it is possible to find what you're looking for.
I understand. I get it. And I want to help. 
Why I'm a Therapist

I became a therapist because connecting with people and helping them find their way out of pain gives my life purpose. I have always been fascinated with people and what makes them tick. I find that each client that I have the opportunity to work with helps me to grow as a therapist and gives me a deeper understanding of myself as a person.
How I can help…

I believe that relationships are at the core of who we are as people and how we move through the world. We learn helpful and not-so-helpful patterns of understanding ourselves and interacting with others when we are young. Negative events and trauma can play a crucial role in shaping the way we understand ourselves and others and can limit our ability to enjoy our lives and live them to the fullest.
My chief desire is to create a safe and caring place for you to feel comfortable talking about you. What are you doing that works for you and what doesn't? What do you hold most dear? What do you want your life to look like? I want to get to know you and how you see your world. I believe in the possibility of real change for people who are willing to get real. Together, we can explore new ways of coping and relating to others and, even better, yourself.
When I'm not at work…

I love spending time with family, reading, movie-watching, and trying my hand at an occasional home improvement or craft project.
Credentials
Master of Arts in Counseling Psychology, Texas Woman's University
Bachelor of Science in Psychology, Texas Woman's University
Licensed Professional Counselor (Texas)
My Full Specialties Include:
Religious trauma
Childhood trauma
Relationship struggle
Anxiety
Depression
Marginalization due to cultural identities
Identity exploration
LGBTQ identity
Existential concerns
Life transitions
Personal growth
Grief
Adult trauma/PTSD
Reach out directly to Amy

Thank you for reaching out!
Thank you for reaching out!