Dallas Therapy Collective
Carson McCain, M.A., LPC-Associate
(she/her)
Supervised by Anna Clark-Miller, LPC-S
Psychotherapy with adults
$125/50-minute session, Cigna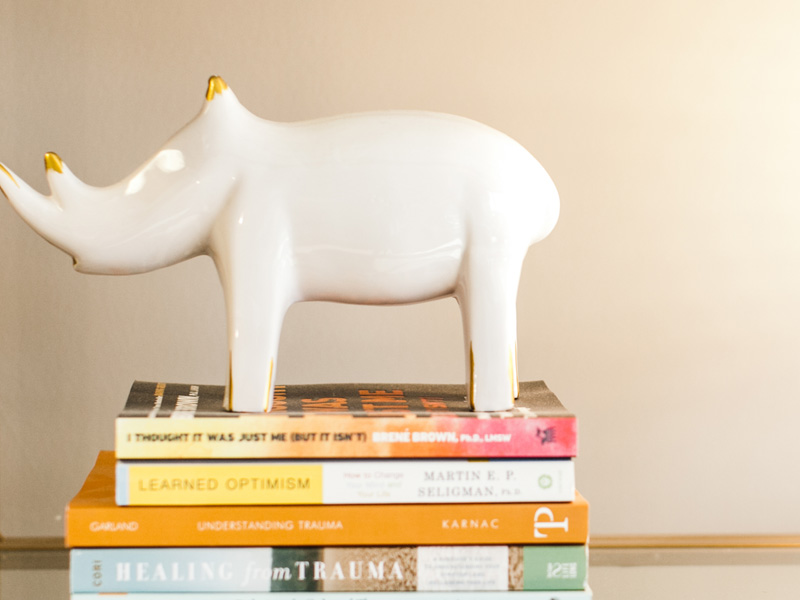 Does this sound like you?

Do you ever get the feeling that you're too much? That your grief is just too big, or that you 'should be over it by now?'
Maybe you find yourself paralyzed despite the growing to-do list in front of you of tasks that "should" be manageable. Your inner critic is all you can hear, and you feel like you are letting everyone around you down. 
Maybe you don't feel like your feelings aren't "enough" to warrant therapy, but even still, you feel like you could (or should) be doing better than you are. You find yourself questioning why you can't just move forward from those things you'd like to forget. 
Or maybe, you're worried that even your therapist would judge you for how 'messed up' you are. That if you let people know the real you, they won't like what they see. Have you experienced an unspeakable trauma that you don't know how to even start processing? 
Every part of your story, the good, the hard, the unspeakable, they all matter. And they all add up to a story worth telling.
Can Therapy Help?


I wonder if you can imagine your story becoming one of hope. If you can see through the darkness to the light on the other side of your trauma. If you can believe in yourself enough to take the first step and seek help. Therapy is a place where you can quiet all the external voices, and find strategies that work with you to find pockets of peace in your daily life.
How I can help…

Through therapy, we can work to make meaning of the story you've found yourself in. I view our therapeutic relationship as one where I can walk alongside you through the darkness. It is my job to hold the hope, even when you cannot feel it yourself.  
Together, we'll find coping strategies that work for you, that don't feel like another thing to add to the to-do list. I love to use mindfulness practices and whole-body work with traditional talk therapy, to treat how you might be holding on to stress in ways you may not even realize. We'll uncover the roots of shame and work to loosen its hold. It is my hope that I can work with you to define the human you want to be, and together we can walk in that direction. 
When I'm not at work…

When I'm not at work, you can find me at the theatre, producing and directing plays, usually ones with themes of mental-health (of course). I am rarely without both a cup of black coffee and a sparkling water in hand. And when I'm not out and about, you'll find me on my couch with my cat and 3 pups, reading a fun thriller or rewatching Parks and Rec for the thousandth time. 
Credentials
M.A. in Professional Counseling, Amberton University
Bachelor of Fine Arts in Theatre Studies, SMU
LPC-Associate, Supervised by Anna Clark-Miller, LPC-S
EMDR-trained
My Full Specialties Include:
Childhood trauma
Spiritual/religious abuse
Perinatal mental health
Life transitions (career, family, etc.)
Anxiety
Depression
EMDR
Identity exploration
Family of origin issues
Boundaries
Relationships
Reach out directly to Carson

Thank you for reaching out!
Thank you for reaching out!