Dallas Therapy Collective
Zonia Huerta, M.A., LPC-Associate
(She/They)
Supervised by Anna Clark-Miller, LPC-S
Psychotherapy with adults and couples
$135/50-minute session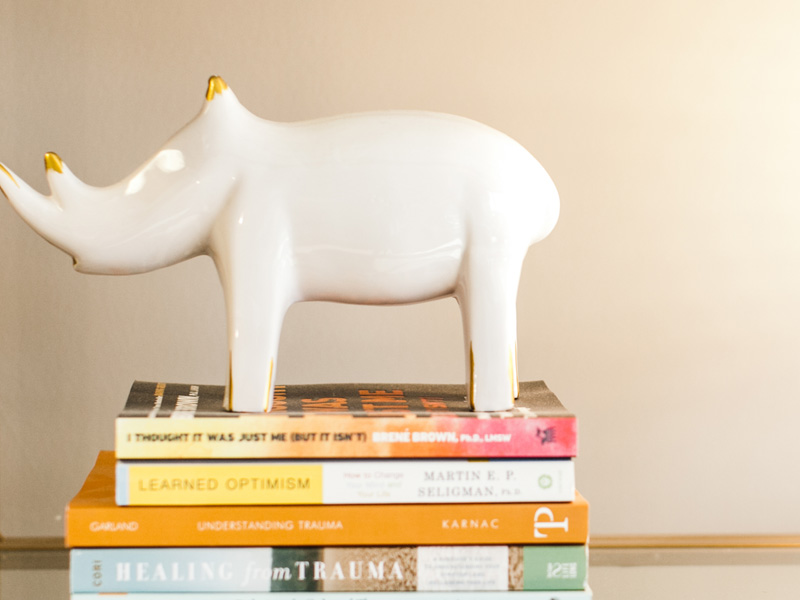 Does this sound like you?

You have a deep-seated desire to connect deeply with yourself and others, but often notice yourself feeling different from those in the mainstream. You notice yourself highlighting parts of your personality in social situations only to be left with a lingering desire to be seen as your whole self. You might begin to wonder whether you will ever feel a true sense of belonging.
You come from a background that has been historically misrepresented or erased from popular mental health environments. You may feel like there are parts of yourself that even you have yet to explore fully, and aren't exactly sure where to begin. It might feel increasingly vulnerable to explore those parts of yourself on your own. 
You may belong to a family where you learned lessons that sounded like you were too much, too little, or too different, which had a profound effect on how you learned to view yourself and engage in relationships. It is possible that you have found deeper connections in community with others who have been misrepresented than in your first home. 
When big transitions happen, you may feel safer shutting down or disconnecting from the flow of change. You might have learned that trusting the process leaves you feeling down on your luck, empty-handed, or alone. You want to lean into abundance but something always gets in the way.
Can Therapy Help?


Therapy can be beneficial in a variety of ways, especially for those who want a listening ear to help detangle the threads of our lives. You may have learned that going your own way in isolation is the safest and easiest option, but still yearn to feel seen, heard, and valued. You deserve to feel safely and comfortably whole, and therapy with me might help.
The journey to your favorite self is complex and filled with ups and downs in many areas of life. Therapy is a safe environment in which you can explore possibilities related to your past, present, and future selves. 
How I can help…

As a therapist, I believe that our bodies and minds are compasses with wisdom from past generations that guides our path. Sometimes it can feel like our world sends messages to us that we are wrong or incomplete. I am here to move with you through the messages and give you a space to discern which journey is uniquely yours. I begin with the hope and belief that all of the folks who enter my office can flourish beautifully, openly, and authentically.  
If you choose me as your therapist, you can expect that our relationship will center on you and your experiences. I am flexible to the needs you might have on any given day and feel open to hearing whatever you choose to bring to our shared space. I believe that every part of you is welcome in my office. 
When I'm not at work…

I am an El Paso, TX native with an affinity for all things that remind me of home. I am a cat mom of four, living a maximalist existence. (Feel free to ask me more about maximalism!) I enjoy crafting, live music, museum browsing, and reading. I could not follow a recipe if I tried and enjoy exploring new restaurants instead. 
Credentials
Currently a fourth-year Doctoral Student in Counseling Psychology at Texas Woman's University.

M.A. in Counseling Psychology from Texas Woman's University

B.S. in Psychology from St. Mary's University

LPC-Associate (Texas), Supervised by Anna Clark-Miller, LPC-Supervisor
My Full Specialties Include:
Depression

Anxiety

Trauma/PTSD, C-PTSD

Identity-based trauma; ancestral wounding

LGBTQIA+, Queer community (coming out, etc.)
Queer and Trans BIPOC folks

Latine/x/a/o identity concerns

Attachment

Relationships and relationship orientations (polyamory, ethical non-monogamy)

Family of origin trauma and concerns
Fat/body-affirming care/body-neutrality

Self-compassion

Anti-oppression

Non-pathologizing care
Reach out directly to Zonia

Thank you for reaching out!
Thank you for reaching out!