Dallas Therapy Collective
Anna Clark-Miller, M.A., LPC
(She/Her)
Licensed Professional Counselor
Psychotherapy with Adults
$150/ individual session; $175 couples, BCBS PPO, Baylor Scott & White, Cigna/Evernorth, Out of Network Provider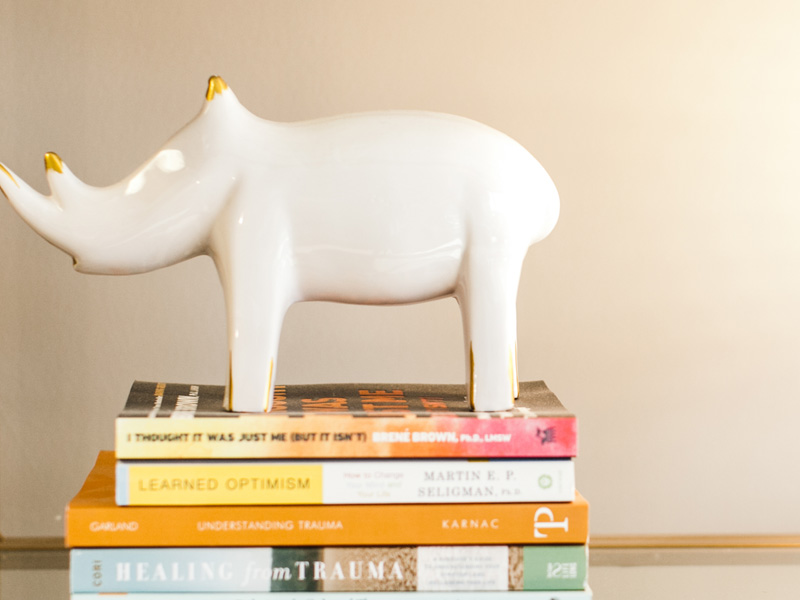 DOES THIS SOUND LIKE YOU?
Your memories of past traumatic events or an unhappy childhood won't go away but you're afraid that talking about it might make it worse.

You're lonely and you want to have healthier, longer lasting relationships but something keeps getting in the way.

Depression or anxiety seem to be holding you down and you're trying to hang on to hope that it might get better someday.

A lot of things in your life have changed and you want to tell your loved ones about it but you're afraid of rejection or judgement. 

You keep having the same frustrating arguments with loved ones and you want to stop the cycle.

You can see yourself sabotaging good things in your life and you want it to stop, but you don't know how.

Can Therapy Help?
You'll have a safe space to talk about the things you're struggling with without any fear of judgement or invalidation. 

You'll have support as you examine your thinking patterns and self-talk in order to identify areas where your thinking might be making things harder for you instead of easier. 

You'll have the opportunity to learn new coping skills to help you handle life's stress in healthier ways.

You'll learn relationship skills that can help you de-escalate conflict and improve communication.

You'll be allowed to unpack past events that still have a hold on you (at your own pace) and work on finding healing and peace.

You'll have a chance to understand yourself and your experiences more clearly so you can live more joyfully in the future.
How I can Help
I want to hear your story. Healing starts when you open up about your life experiences to an empathetic listener, letting yourself be heard and known. The next step is to investigate the way you think and behave and evaluate what might need to change in order for you to live a happier and more satisfying life. I want to walk through that process with you.
I take an eclectic approach to therapy, integrating elements of cognitive behavioral therapy, existential therapy, family systems, attachment theory, and others. I specialize in working with issues including depression, anxiety, trauma, boundaries, codependency, shame, relationship issues, and more. I am trained in EMDR and trauma-focused therapy. I love helping people get to know themselves better, learn how to heal from past hurts, and navigate life's challenges more effectively.
My job as a therapist is to support my clients in reaching their goals, not to tell them how to live their lives. I believe in showing unconditional care and grace to every individual I talk to, and I also believe in always speaking the truth, even if it's hard. My intention for counseling sessions is that it's a safe place where you can be totally honest about what's going on in your life without fear of judgement or shame. Together we will tackle the issues you want to focus on. If you are ready to take the next step toward healthier thinking, better relationships, and a more satisfying life, I'm here for you!
Anna's Blog
Connect with Anna's writing through her blog.
Credentials
Master of Arts in Counseling, 2015, Dallas Baptist University
Licensed Professional Counselor (Texas)
Bachelor of Arts in Psychology, Ouachtia Baptist University, 2006
EMDR-trained
Trauma-Focused CBT-trained
My Full Specialties Include:
Anxiety
Depression
Marginalization due to cultural identities
Identity exploration
LGBT identity
Substance use/addiction
Existential concerns
Life transitions (career, family, etc.)
Personal growth
Grief
Family pain
Sexual trauma
Couples work
Thank you for reaching out!
Thank you for reaching out!