Dallas Therapy Collective
Anna Clark Miller, M.A., LPC-S, LMHC
(She/Her)
Licensed Professional Counselor – Supervisor
Psychotherapy with Adults
$175 per session; BCBS PPOs and some HMOs, Baylor Scott & White, Cigna/Evernorth, Out of Network Provider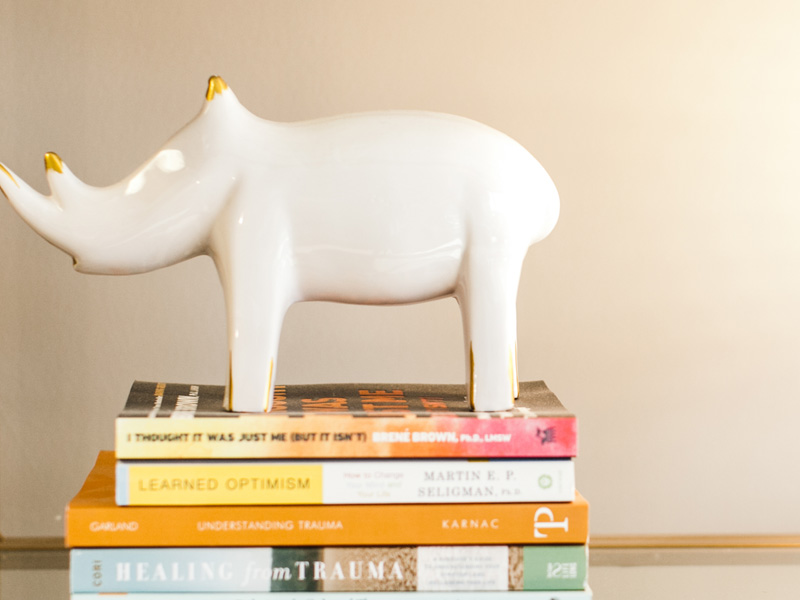 DOES THIS SOUND LIKE YOU?
You want to move on from your past but the memories keep haunting you.

You feel hurt and angry about the past but also feel guilty or ashamed.

Your beliefs or values have changed and it's impacting your relationships.

You've left an abusive group or relationship but still don't feel free. 

You're lonely but still struggle to make deeper connections with others.

Your anxiety, panic, or depression keeps getting in your way.

You want to stop a cycle of sabotaging your own happiness.

Can Therapy Help?
The main goal of therapy is to increase self-understanding and self-compassion as you learn new ways to respond to life's challenges. Therapy might be challenging at times but it shouldn't ever feel like torture. The goal is to experience more joy, safety, and fulfillment in your life and relationships.
A major part of healing is opening up about yourself to an empathetic listener. The therapy setting offers a safe, supportive space for you to talk about your thoughts and feelings without fear of being judged, lectured, or invalidated. You'll be the one to decide what your goals are for therapy and what pace feels comfortable.
Some things that therapy can offer are:
Empathy and validation for what you've been through

Increased insight into why you feel and act the way you do

Empowerment to change things that are within your control

Support as you practice new thinking patterns and coping strategies
How I can Help
My primary goal is to listen to your story in a way that makes you feel heard and validated. I'll ask you lots of questions to make sure I'm understanding who you are, what you've been through, and what you want to work on. We'll then investigate what your past experiences have taught you about the world and about yourself.
Together, we'll identify any patterns in your thoughts/behaviors that may have helped you survive in the past but aren't really working for you anymore. We'll process the triggers that lead to the unwanted thoughts/behaviors and explore alternative ways you could choose to respond. I won't ever pressure you to make changes that you don't want to make.
My counseling specialties are trauma recovery, including religious trauma, LGBTQ+ experiences, and dysfunctional family systems. Inclusivity is a high value of mine and I'm comfortable with clients who are neurodivergent, LGBTQ+, cross-cultural, or have different belief systems. I'm a life-long learner, a logical thinker, a direct communicator, and an empathetic listener.
I take an eclectic approach to therapy, meaning I integrate several counseling techniques and tailor them to each client's needs and requests. The main theories I pull from are cognitive-behavioral, existential, internal family systems, person-centered, and EMDR. The connection between client and therapist is very important, so I encourage my new clients to schedule a few initial sessions and then assess. I won't take it personally if you don't feel like we're a good fit. 
If you're ready to get started, please send me an email with a brief description of what you'd like to address in therapy. I look forward to hearing from you!
Anna's Blog
Connect with Anna's writing through her blog.
When I'm not at Work
I love spending time with my partner and three cats. Some of my favorite hobbies are playing video games, playing D&D, listening to live music, and traveling. 
Credentials
Licensed Professional Counselor – Supervisor (Texas): 75728

Licensed Mental Health Counselor (Washington): LH61328702

National Certified Counselor: 718936

Master of Arts in Counseling Psychology, Dallas Baptist University (2015)

EMDR-Trained (2019)
My Full Specialties Include:
Anxiety
Depression
Marginalization due to cultural identities
Identity exploration
LGBT identity
Substance use/addiction
Existential concerns
Life transitions (career, family, etc.)
Personal growth
Grief
Family pain
Sexual trauma
Couples work
Thank you for reaching out!
Thank you for reaching out!