Dallas Therapy Collective
Colton Groh, Psy.D.
(He/Him)
Postdoctoral Fellow, Supervised by Dr. Justine Kallaugher
Psychotherapy with adults
$175/55-minute individual; BCBS, Baylor Scott & White, Out-Of-Network Provider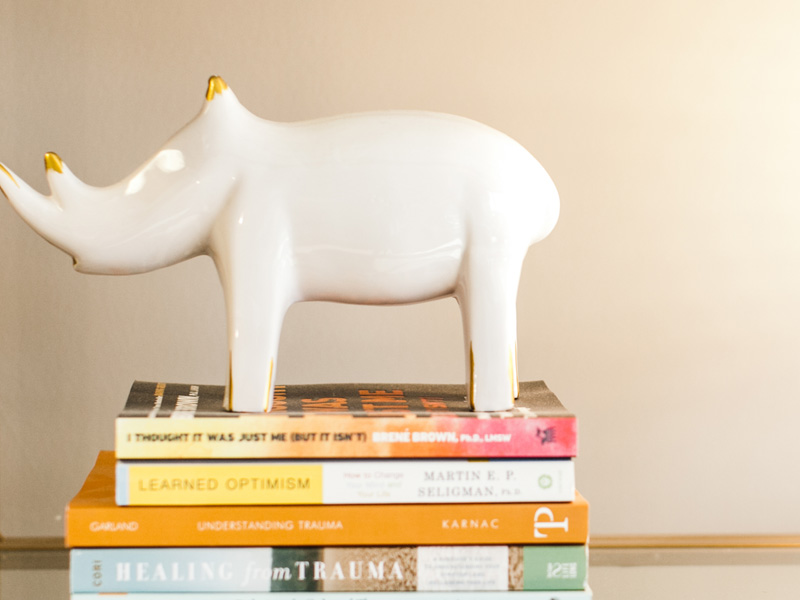 Does this sound like you?

You wake up in the middle of the night, your mind swirling with thoughts of whether you'll ever be able to trust someone again – to let down those walls that have become your armor. The old ways of coping that once served you now seem to be crumbling, leaving you feeling even more adrift. Each time you tidy up a space, the weight of responsibilities feels unbearable, and you can't help but yearn for someone to care for you, to give you the break you so desperately need and deserve.
If your day-to-day seems like a maze of responsibilities and obligations that leave little room for your own well-being, I understand. I've been there myself and have walked alongside individuals just like you, navigating the intricacies of life's challenges. You value connection, fulfillment, and self-discovery, but perhaps find these treasures buried beneath the weight of your fears and uncertainties. As a therapist, I see your roles and identities entwined in a complex dance and all striving for balance and harmony. In this journey, your best-case scenario is finding that inner peace, while your worst-case scenario reflects the persistence of unrelenting turmoil.
But here's the truth: amidst the pain and the shadows, you're considering a different path. The temptation to hide from your pain is strong, yet here you are, daring to believe that life could hold more than this. You've wrestled with feeling stuck for longer than you can remember, and still, in this moment, you're taking a courageous step towards seeking the help you deserve. Whether these struggles are fresh wounds or persistent companions, I'm here to help you break down the barriers that have hindered you from seeking help before. Together, we can transform your story into one of resilience, growth, self-compassion, and authenticity.
Can Therapy Help?


Can you dare to hope that things could be different? Amidst the struggles that weigh you down, there's a spark of possibility – a whisper of deeper intimacy, connection, and growth. It's a journey that starts with the courageous step of seeking help. Imagine engaging in a conversation with your family that doesn't leave you feeling powerless. Envision expressing your anger to your partner without shutting down. Consider the possibility of gaining the confidence to live life as your authentic and true self. These moments of change are within your reach.
The journey to healing is rooted in the belief that transformation is possible and attainable. Many clients experience significant improvement within just a few sessions, shedding light on the hope that you can find relief too. I have witnessed clients transforming their lives by bravely showing up, embracing the process of breaking down their defenses and avoidance, and connecting with their authentic selves. By taking this courageous step, you open the door to revelations and growth beyond what you might have imagined. I invite you to join me on this journey of hope, healing, and lasting change. Together, we can find your power again.
How I can help…

When considering me as your therapist, I feel it is important for you to know the quote that has guided my work since the beginning. This quote is from the great black, queer, woman, writer and activist Audre Lorde and states "When I dare to be powerful, to use my strength in service of my vision, then it becomes less and less important whether I am afraid." This is what guides my passion to help others find their strength, their power, and ultimately heal authentically and unapologetically.
I see therapy as a space dedicated to your safety, growth and healing. As an openly queer and neurodivergent psychologist, I strive to create a space of trust, safety and resiliency for those within marginalized groups in society. In my practice, I draw upon a unique blend of psychodynamic psychotherapy, interpersonal psychotherapy, and multicultural psychotherapy all guided by a trauma-informed lens. In essence, I will help you explore the ways your past may be impacting your present, guiding you towards a deeper understanding of yourself.
As your therapist, I see my role as one that offers support, guidance, perspective, and challenge while your role is to engage openly and authentically, which allows us to foster an environment centered on collaboration, trust, safety and authenticity. Together, we will uncover the parts of yourself that may have been neglected for some time. Through this process, you will gain valuable insight into yourself and be able to answer the question "Why do I do, What I do?" Ultimately my goal for all clients is to help you find and regain the power within yourself that may have been missing for some time. I work most effectively with clients who are open to exploring new perspectives and who are looking to be challenged as a way to uncover more about their authentic selves. I believe that healing is not just about addressing pain, but also about discovering resilience, empowerment, and the potential for profound change. Let's embark on this transformative journey together, where your growth is nurtured, and your uniqueness is celebrated. In the first session with every client, you will always hear me say "You may feel hopeless right now and that's okay. How about you take the hope that I have for you and borrow it until you are ready to make it on your own." If you choose to allow me to be part of your journey towards healing, it will be an honor to walk alongside you.
When I'm not at work…

When I am not at work you can find me in the Lakewood/White Rock Lake area of Dallas with my two dogs Oliver and Lucy (puppy pictures available upon request), cooking a new recipe, hiking, and spending time outside. I'll be sure to have an iced coffee in-hand or I'll be heading to a local coffee shop to obtain said coffee.     
Credentials
Psy.D., Spalding University
M.A. in Clinical Psychology, Spalding University
B.S. in Psychology, Missouri State University
My Full Specialties Include:
LGBTQ+ Mental Health
Gender and Sexual Identity Exploration
WPATH Gender Affirming Care Evaluations for Hormone Therapy and Gender Affirming Surgery
Interpersonal Relationship Difficulties
Depression
Anxiety
Self Confidenc
Interpersonal, Complex and Relational Trauma
Neurodiversity
Personality Disorders
Co-Dependency
Psychological Assessment for ADHD and Autis
Family of Origin Trauma
Thank you for reaching out!
Thank you for reaching out!