3-Hour Continuing Education:
Working with Spiritual/Religious Abuse in Therapy
How confident are you in assisting clients who report being "hurt by the church" or "harmed by religion?"
Some clients come to therapy with religious/spiritual pain or abuse. For others, the topic may surface later in therapy as they start to make sense of their experiences and realize that someone in their life used religion or spirituality to hurt them in some way.
Do you know how to properly assess and work with spiritual abuse?
Spiritual abuse and subsequent trauma is a common concern that clients bring to therapy. It can happen in families, churches, ministries, or within any kind of relationship (parents, partners, etc.). It can also happen in any religion, belief system, or church/group. Spirituality is an important part of many people's lives and can be an important source of meaning, purpose, and even social support. However, when religion and spirituality are used as means of control, discrimination, or manipulation, abuse/trauma can occur. Spiritual abuse can happen on its own or in conjunction with other abuses/traumas.
The good news is: people can heal!
Come and learn to empower your clients to heal from spiritual and religious trauma and to reclaim their spiritual identities!
Reserve Your Spot Today
3-Hours of Continuing Education credit 
Date: Friday August 24
8:30am-11:30am
Location: Dallas Therapy Collective
8140 Walnut Hill Ste. 440 
Cost: $75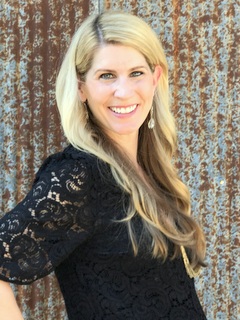 Kathryn Keller, Ph.D., Licensed Psychologist, LPC-S

Kathryn co-owns Dallas Therapy Collective, a holisticaly-focused group counseling practice in Dallas.  Kathryn specializes in working with clients who suffer from trauma, including spiritual abuse. Her dissertation on spiritual abuse resulted in the first known scale of measuring spiritual abuse. Feel free to email Kathryn at drkeller@gm7site.net or call her at 469-608-1187.
After this training you will be able to:
Identify what spiritual abuse is
Understand how SA is similar/different from other traumas
Assess/treat SA issues in practice and know when to refer out
Enhance cultural competency in addressing spiritual and religious issues in session
Become aware of "tricky issues" when working with SA
Challenge your own biases regarding religion and spirituality in treatment
Dallas Therapy Collective is a CE provider for:
LPCs (#3248)
LMFTs (#1206)
LCSWs (#7516)
Psychologists (unoffical provider as 10/20 annual CEs can come from unofficial providers)